Simplify Security Management
The only management GUI for OSSEC that enables easy, centralized control management of your complete OSSEC environment.
Manage all of your agents and rules enterprise-wide from one console or drill down to manage rules on individual agents.
Visualize all assets and manage and react to all events in real-time.
Streamline Compliance
Real-time automated alerting and compliance enforcement ensures that systems are in compliance at all times.
Automates tasks associated with all major regulatory requirements including PCI DSS, HIPAA, GDPR, NIST, JSIG and more.
Comprehensive compliance reporting for risk management and governance.
Improve Security for Cloud, Hybrid and Private Environments
A powerful search capability quickly scours your system using any number of parameters enabling precise assessment and response.
Enhances file integrity monitoring in OSSEC allowing precise configuration, setting of base policies and creation of custom notifications.
Enables you to turn OSSEC into an Endpoint Detection and Response system with a fully automated playbook of activity.
Quiet the "Noise" and Reduce SIEM Costs
Advanced filtering reduces the amount of data going into your SIEM by up to 80% with no fidelity degradation.
Improves the identification of true security events which leads to faster remediation.
Improves cyber analysts' performance and productivity by significantly reducing the number of false positives.
Comparing OSSEC and Atomic Enterprise OSSEC
<
| Feature | OSSEC | Atomic Enterprise OSSEC |
| --- | --- | --- |
| | | |
| --- | --- | --- |
| Management Interface | Command Line | GUI |
| Real-time File Integrity Monitoring | | |
| Auditing | | |
| Rootkit Detection | | |
| Configuration Management Rollback | | |
| Agentless Monitoring | | |
| Real-time Malware Protection | | |
| Web Application Firewall | | |
| System Hardening | | |
| Upload Malware Scanner | | |
| Vulnerability Scanner | | |
| Rootkit Protection | | |
| Memory Protection | | |
| Virtual Patching | | |
| Remote Log Retention | | |
| Self-healing System | | |
| Machine Learning | | |
| Network IPS | | |
| Advanced Cryptography | | |
| One-step Automatic Key Set-up | | |
| One-step Installation | | |
| Integration with all Major SIEMS | | |
| Threat Intelligence | | |
| Remote Agent Upgrades | | |
| Kernel Intrusion Protection | | |
| REST API | | |
| Role Based Access Control (Management Interface) | | |
| Integration with Cloudflare | | |
| Integration with Amazon Glacier | | |
| Report Generator | | |
| Geo-blocking | | |
Atomic Enterprise OSSEC Runs Anywhere
Any Operating System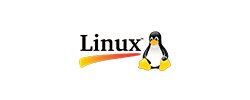 Any Cloud Environment